Boehringger Ingelheim Office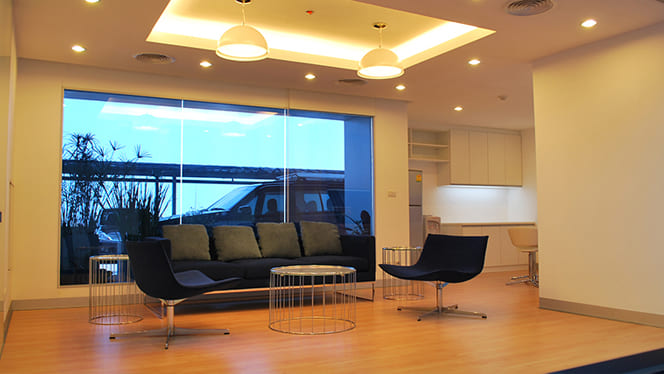 Project owner : Boehringger Ingelheim(Thailand) LTD.
Project Location : Level 12, Charn Issara Tower, Bangkok, Thailand
Project year : 2009
Project area : 1,200 sq.m.
Scope of service : Design + Construction
Project Value : 12.8 MB
Construction Duration : 90 days
Boehringer Ingelheim is a global group of companies embracing many cultures and diverse societies. Learn more about the financial highlights, the corporate vision, the organisation, the Board of Managing Directors and the company's history as well as our engagement for scientific, cultural and environmental purposes.