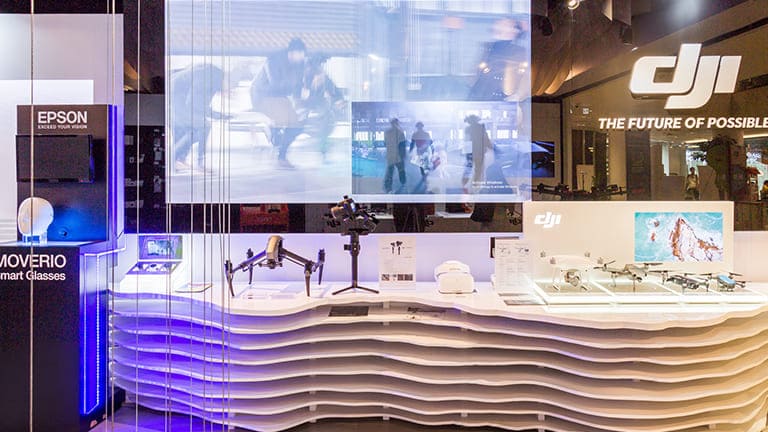 Project owner : Phantom Thailand CO., LTD.
Project Location :Level 2 Siam Discovery, Bangkok, Thailand
Project year : 2016
Project area : 34 sq.m.
Scope of service : Construction
Project Value : 2.7 MB
Construction Duration : 18 days
Creativity is at the heart of every dream. Every idea, every groundbreaking leap that changes our world starts with the vision of talented creators. At DJI, we give these creators the tools they need to bring their ideas to life.